Translator: Soumaya Eltoutongy Validator: Ahmed Mohd There is something great going on There are over a billion people Around the world, without energy 620 million of these are here in Africa It costs about $ 1,500 to power homes If you decide to wait, it will take about 9 years I feel it will take a lifetime, and I'm trying to improve the situation It's unbelievable. Also unacceptable. So let's do something. The electric lamp comes from the idea of ​​a power system It emanated from Tesla theories Theories of Thomas Edson. Evolution has shown that focus is not only a light bulb. Important overall energy system, The total power system that includes the light bulb, And what happened in this golden age It is to create an industrial system Every country around the world is starting to compete.
To get appliances, you have to own power plants. Power plants need infrastructure, And structures lead to the possession of energy And turn on the light bulb and appliances And we all take it without appreciation. But the great thing is, there is a revolution taking place In villages and cities, here in East Africa. The revolution is an echo of the cell phone revolution. Be wireless, This revolution is about the sun, and the distribution of solar energy Photons are wireless, They fall on the roof of every house, And they generate enough power to meet the needs of every home. This is great. There's also a problem with it.
Technology is not present, today, And the mentality is that we should have the board To grow industrially We help countries develop and increase employment and industrialization opportunities. So we got to that The cost of building these panels It follows the evolution model Can't bear it. If you look at the shortages of all services facing Africa, South of the Sahara desert, Reaching $ 21 billion annually To maintain and operate this system. It is a large number of raw materials Which is prepared for system work We'll wait for him a long, long time And when he comes It is not durable enough So we can start developing. What a pity. But this is what happens This is the happy opportunity. There is a group of companies Trying to solve the problem for 10 years, And these companies They knew the truth, there is a huge nuclear reactor Up in the sky Africa is gifted in abundance with solar energy From the sky, through the sun, More than most other continents The opportunity to convert part of this solar energy, Wireless energy, into energy that can be used in homes.
And three things happened at the same time. First, the price of energy production has fallen. Placing a board on the roof of the house to generate energy, The cost has decreased drastically over the course of 30 years, And it's down 95 percent. Second, the hardware network. Devices we are used to, Which everyone wants and needs, so we consider it part of our daily life That gives us health and safety, The price of these devices has decreased. LED lamp, very simple thing.
It is now 85 percent cheaper than its price 5 years ago. And efficient, compared to an incandescent lamp, Like the light bulb I showed in the previous slide, This is a great thing. It has an energy level of 10 times more, The lamp lasts 30 times longer. And the last thing that happened was the cell phone revolution. We benefit from the cell phone revolution, Now we can pay decentralized customers small amounts of money For part of the tools and devices Because the prices are affordable. We can pay them in daily or weekly installments. This is a great development in the economy that is happening now. And it generated something very creative. I'll introduce you to a lady I met the week before.
Her name is Susan. He did not appear on it, Suzanne is an ambassador for a $ 27 billion market. $ 27 billion is what people like Susan spend every year To charge your cell phone, Lamp batteries and kerosene for home lighting. Susan is proud to have a modest solar system. You have many tools, not planets. The little solar system, And its modest solar system makes it have several lamps, It has gone a big step, from kerosene to light. It has four or five lights and a radio. This is great, so she talks about it a lot. She talks about her children doing school meals at night because she has a light. I'm not sure how the kids feel about that. She says she can take care of the cow at 4 in the morning, Without worry or fear, And also a flash in her eyes, She says that the light changed her home into a dwelling at night.
She is not afraid of her home at night. Because it has light in it, which is wonderful. Susan will do something and have many clients for these companies You talked about doing, It forces us to be creative. It competes with companies, and says, "I have the radio and the lights." Know something? I'd like a TV. I want to entertain and educate myself and my children. And I want hair masks for my children, To cut their hair, I like to have a refrigerator.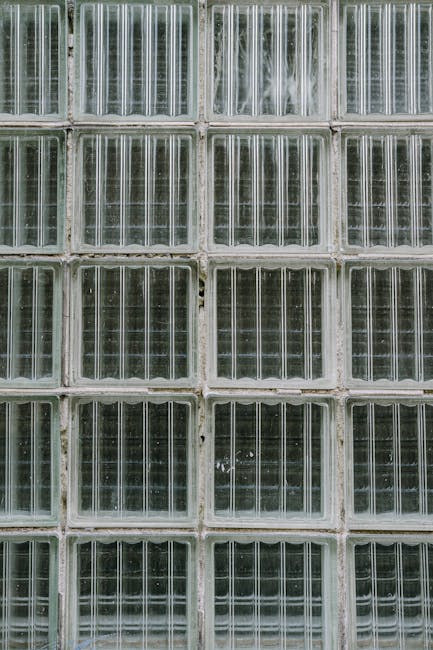 She has discovered something The energy world is very hungry. The idea that I discovered is the energy ladder. And you start, again, with a flashlight. Right? The light bulb is the idea that we can get our kids to do their homework Cheap, about five dollars, And we can distribute it. But we have to gain peace from here. This is Susan's kit: Four light bulbs, a radio, and a small flashlight. And a small solar panel on the roof. And let's go upstairs again. We can get that for about 500 dollars. The previous kit was $ 150. Also, this is paid in installments over time. It takes two years to pay all installments, And you can have television, The lamp and the television are. And you start asking yourself, "Where is this going?" Is he going here, So the systems are distributed With the correct power structures To our hospitals and schools? And really, how big is this project? And this mental shift is very exciting. How far will we go? Will you get here? Did you know, this graphic design is for one of the largest factories in the world, Designed to rely entirely on solar energy, and panels.
We can get to this. There is a generation of these companies They do this work and create thousands of jobs, Manufacture and sale, tens of thousands of these solar systems, By connecting tens of thousands of families with light, And treating the problem that cost $ 1 billion, which I talked about in the first, And this is really innovative. And what they're doing is, they're not just energy companies, They are also credit finance companies, They put people in the economy.
They are retail companies, They take products to people in the next-door store. And they are hardware companies, They produce extraordinary products It is of high efficiency and very cheap. This is something extraordinary going on there. Needs to be noticed. Where will it take us? From the point of view of government, society, We are moving towards two main goals. We wish everyone could have access to energy, We wish to produce a little carbon. And we'll get to the point where we'll see that Low carbon economic system It's not just about convincing everyone to use panels, The thing is to convince them to use electricity And do it in a way that gives them dignity. So I want everyone to imagine a moment, Imagine what that would mean: (New Environmental Energy System) An energy system that doesn't rely on only residual energy, Family boycott of kerosene, But it is a complete set of devices and tools And the productivity that we are all accustomed to, So energy really drives industrial development. The ability to possess powerful tools and equipment. The ability to produce at home and as a farm Or as a carpenter or tailor Your freelance business will help you to enter the economy.
One day I was working with a farmer On the outskirts of Nairobi, with a small plot of land, And the farmer has a solar-powered irrigation machine, And he was praising the machine and the difference he felt In production. When we heard him, we were asking ourselves, In the future it is possible that We ship the electric scooter to the roof of the house And he took the transplant to the market With the movement that you charged yourself, with solar energy And this amazing thing is happening, And if you listen to Susan and Francis, You will get to the point where you say, These people have extraordinary dignity The way they earn their energy, Of their possession and their pride, And I'll move on to a short video, From a distributor to one of the companies I'm talking about. He explains it in the best way I've ever heard. So listen to this. Martin: If we get to a stage That every home has an independent energy source, We will win energy democracy.
And that's enough. And everyone has this choice, And everyone knows when he wants to open or close the button. If he is to sell or store energy. Freedom is up to the consumer, This will be the exciting thing. Ammar Anamdar: Great, right? This is Martin. And he can express himself well, He clarifies his vision Imagine this for a minute Every home prides itself on its energy production and consumption … It has the ability to produce, share, and sell energy All of this is by self-generation from your own property. And we might think about crowdfunding with the neighbors Painting from floor to ceiling Instead of waiting for help from the government from top to bottom We have this wonderful opportunity, right now, in Africa It is a wonderful opportunity, To change the world and create an energy system That everyone will be jealous of, And everyone will see that we are creative. This is energy democracy.
Thank you very much. (clap) Chris Anderson: Quick question It really is an exciting vision. Help us understand the topic. What are the main obstacles we face now? I mean, what will accelerate this project? Ammar: First, it cuts off the solar energy. The problem is in the sun shining 12 hours a day, It is aggrieved for 12 hours a day, And we have to have ways to store Efficient to help us on the way. Storage is very important. Chris: And the prices are going down Ammar: Yes, prices are dropping very quickly. Second: devices and tools. It should be more effective And diversity. We need to do multiple things We in Africa want to work with devices. Chris: DC hardware Ammar: DC devices, And there's a real chance here, Chris. I think the opportunity In transferring some subsidies of $ 21 billion Which governments spend on the current electrical system To promote R&D here in Africa To produce some products. To be a business and make it happen So we're going to create this new system here. Chris: And some companies themselves too, I mean, the demand is out there. What prevents them from filling this need? Some talk about it, They want to sell 10x what they are currently selling.
Ammar: Exactly. For a lot of capital companies, The market cannot assess consumer risk well Especially in our market In emerging markets and here in Africa. There are not enough labor force markets Big financiers come and say, "I can't assess this risk financially, so I'll walk away from it." This is what prevents many of these companies. Chris: Well, I'm really looking forward to seeing what happens here. I think, that would be the biggest jump of all. And thanks for everything you do and for sharing this vision Strongly..